Another addition to what we're calling the New Hybrid has arrived from AWS.
Before we go on, you want to know: What's the "New Hybrid?"
Well! I'm glad you asked. You remember in the old, old days of the cloud (like, about four or five years ago) "hybrid" meant something like your existing on-premises applications connected in some way to cloud applications. Perhaps your transactional app sent data to a cloud data warehouse, or used the cloud to do B2B integration like X.12 EDI, or the like. In other words, you were extending your data center out to the cloud.
In the New Hybrid, the cloud is extending itself back to your edge or to your data center. So hardware appliances like AWS Outposts, and its "Snow" family (more later), Azure's Stack family, and Google Anthos, among others, cloud-native storage and application architectures are appearing on your doorstep, as it were.
And here's the latest: AWS' ruggedized Snowcone appliance, adding to its Snow family of data migration and edge computing devices. Roughly the size of a tissue box, Snowcone sports two CPU's and 8 terabytes of storage.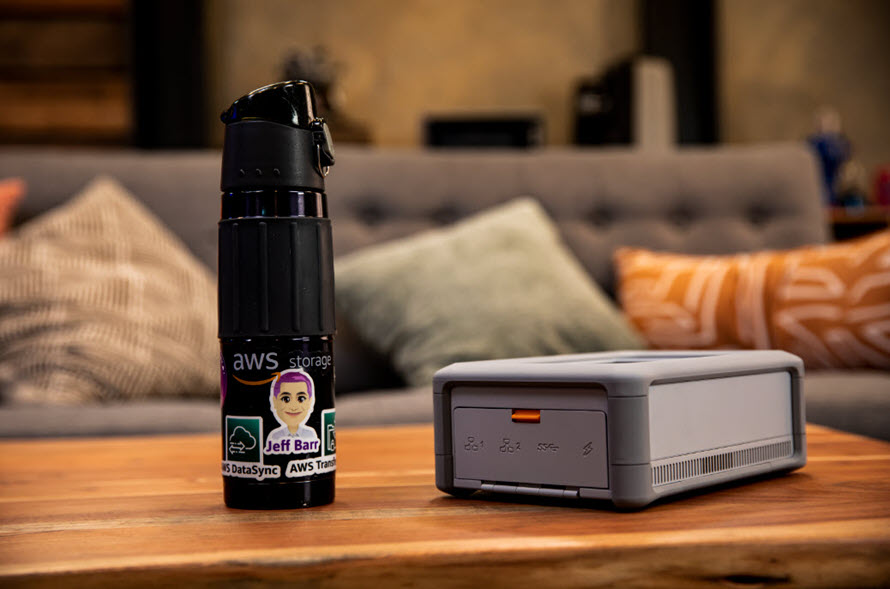 Photo: Jeff Barr
Snowcone runs AWS IoT Greengrass, which means among other things it supports S3 storage and EC2 compute instances (this is what we mean by the New Hybrid: it's cloud architecture anywhere you want it).
And, as you may know, AWS back in April launched OpsHub, a very nifty GUI for managing Snow devices and deploying apps to them, complementing the command-line and REST API's already available.